Challenges During Operation
Security: When there is theft  happening in the vehicle, it is hard to recognize the behavior and face through the recording.
Evidence management: It is difficult to manage video evidence.
Maintenance: Most problems are not found until the device gets wrong. Even the maintenace staff comes, he only solves parts of the problem.
GDS: It is difficult to monitor bad driving behavior, such as curving, gliding, revving, idling etc...
Event search: It is inconvenient and complicated to search over speed recording evidence according to report.
Reliability: It is hard to make recording stable after sudden power- off.
System Features
System Diagram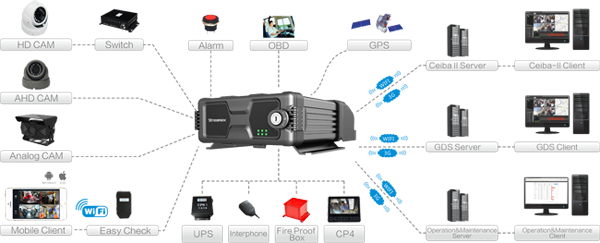 HD Mobile Surveillance Solution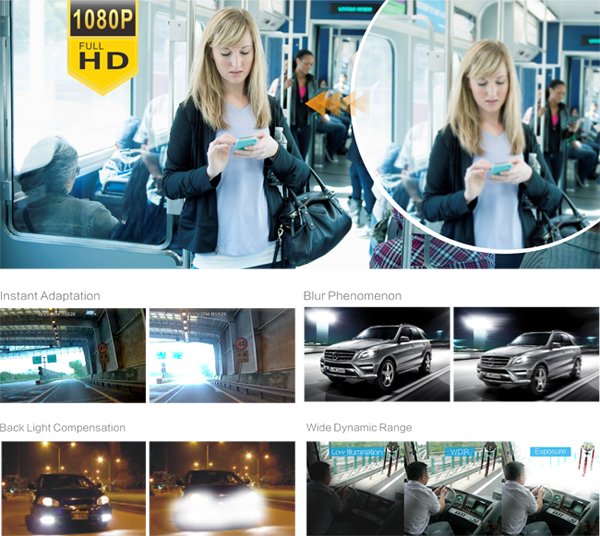 Software II - Four in One